Our company organized Dragon Boat Festival Zongzi Making Activity (2023-6-22)
2023-06-23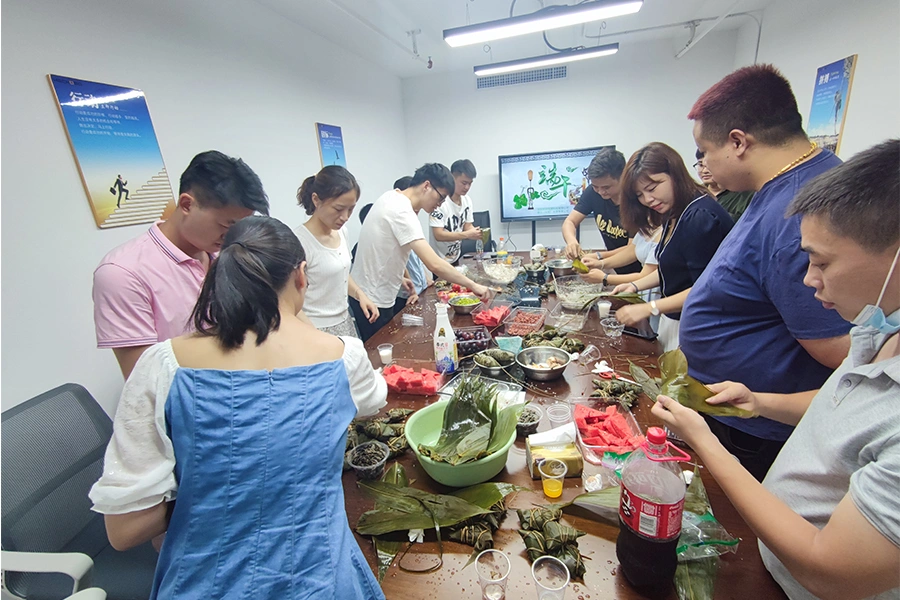 The Dragon Boat Festival, also known as the Duanwu Festival, is a traditional Chinese holiday celebrated on the 5th day of the 5th month of the lunar calendar. 
During the Dragon Boat Festival, our company organized a fun and engaging activity for employees to make their own zongzi.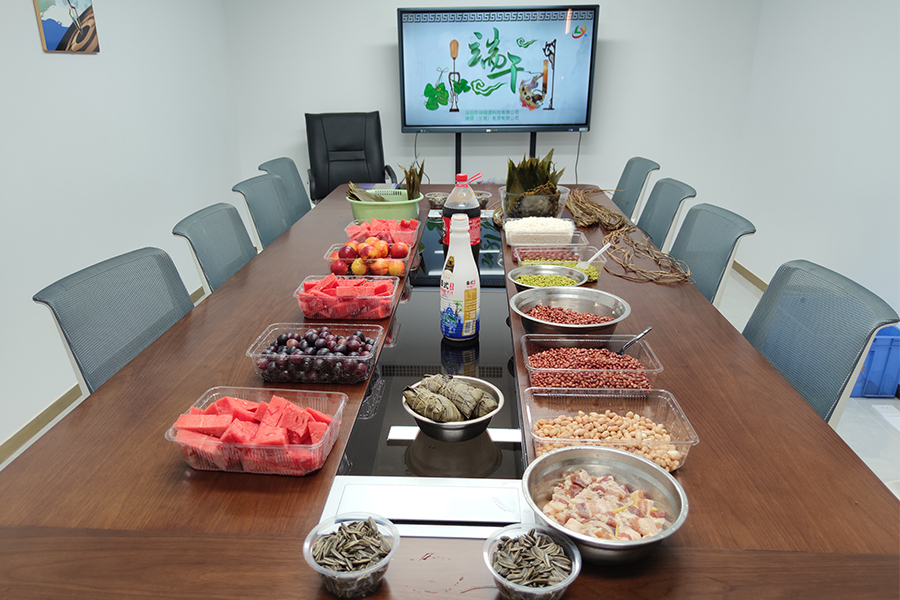 Zongzi is a traditional Chinese food made from glutinous rice, wrapped in bamboo leaves, and filled with various ingredients such as meat, beans, or nuts.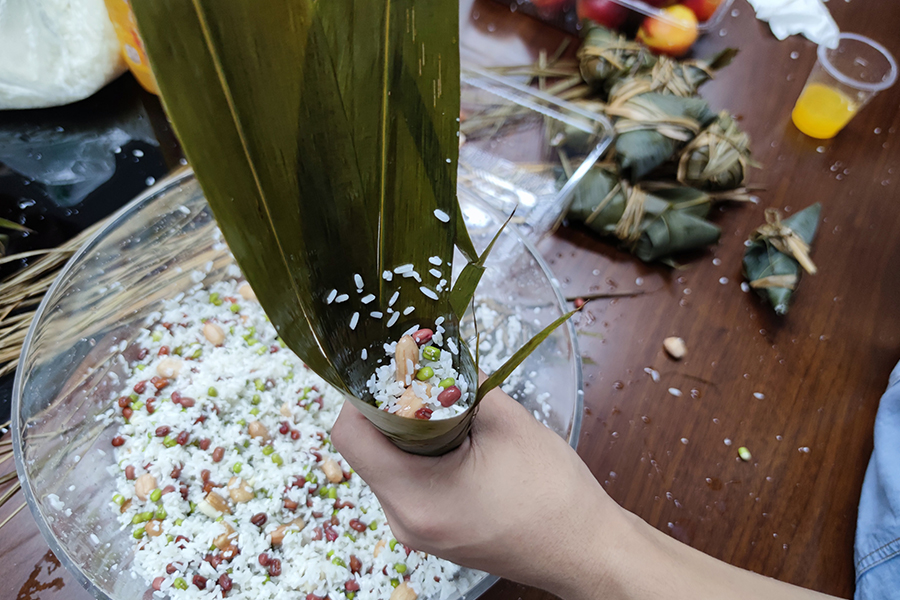 The purpose of this activity was to promote team building and cultural exchange among our diverse workforce.
It provided employees with an opportunity to learn more about Chinese traditions and immerse themselves in the festive spirit.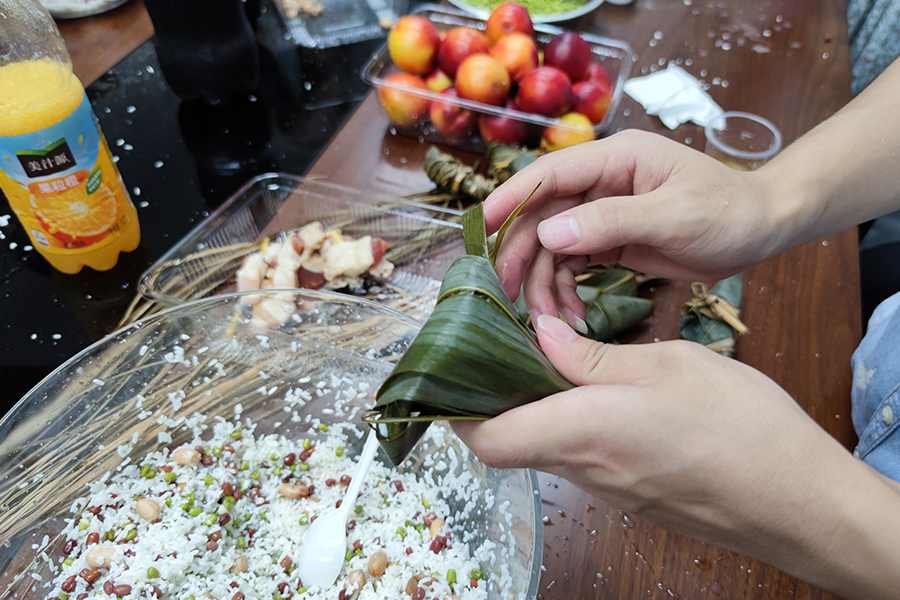 The event began with a brief introduction to the history and significance of the Dragon Boat Festival.
This was followed by a demonstration on how to make zongzi, led by experienced staff members who shared their family recipes and techniques.
Employees were then divided into teams, and each team was provided with the necessary ingredients and tools to make their own zongzi.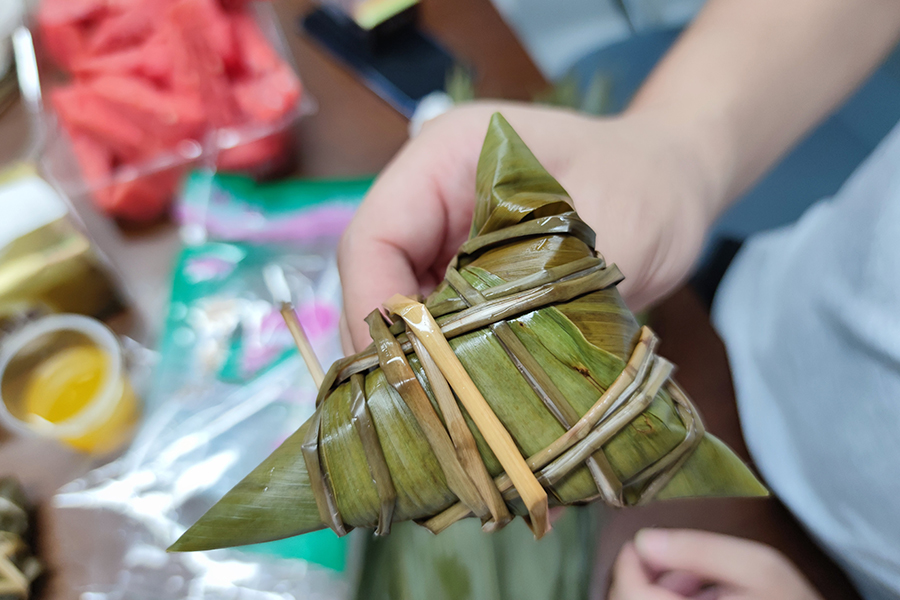 It was delightful to witness the enthusiasm and creativity displayed by our employees during the zongzi making process.
The teams collaborated closely, employing various strategies and techniques to create the most delicious and visually appealing zongzi.
There was a sense of friendly competition as teams showcased their final products for tasting and judging.
After the zongzi making session, a mini zongzi cooking contest was held, where teams cooked their zongzi in traditional bamboo steamers.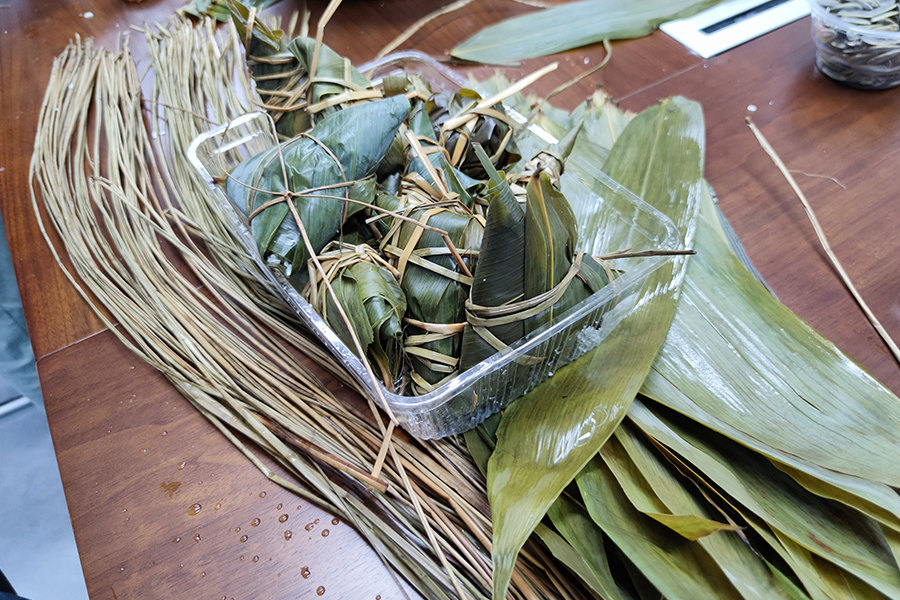 The aroma of freshly steamed zongzi filled the room, adding to the excitement and anticipation of the participants.
Once the zongzi were ready, a tasting session took place, allowing everyone to sample the different flavors and fillings created by each team.
This provided an opportunity for employees to bond over food and share their zongzi making experiences.
The creativity and effort put into the zongzi making were evident in the delicious outcomes, which were thoroughly enjoyed by all.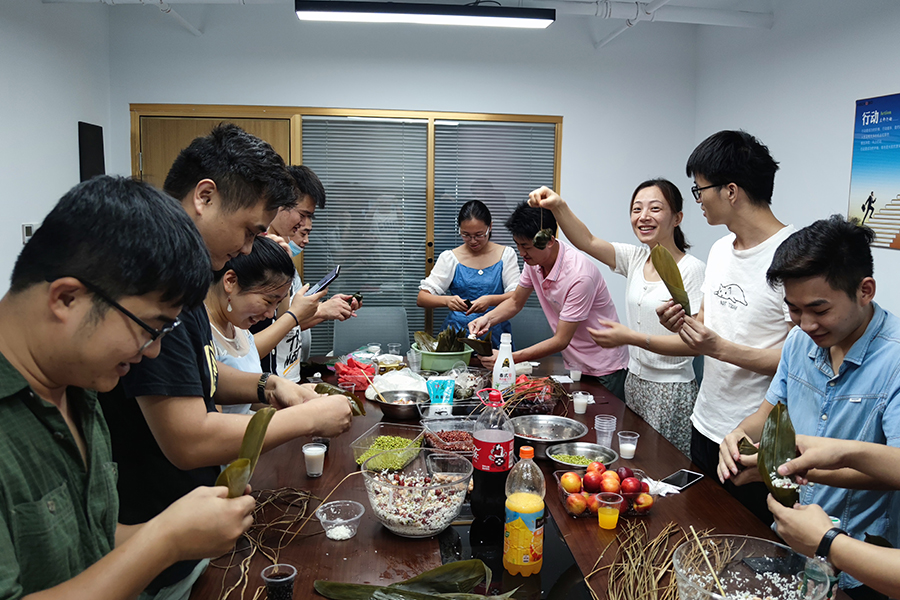 Overall, the Dragon Boat Festival zongzi making activity was a great success.
It not only provided a platform for team building and cultural exchange but also allowed employees to showcase their culinary skills and creativity.
The event brought employees together, fostering a sense of camaraderie and reinforcing the company's commitment to creating a positive and inclusive work environment.