PD 20W Series fast charger for your device(2022-8-15)
2022-08-15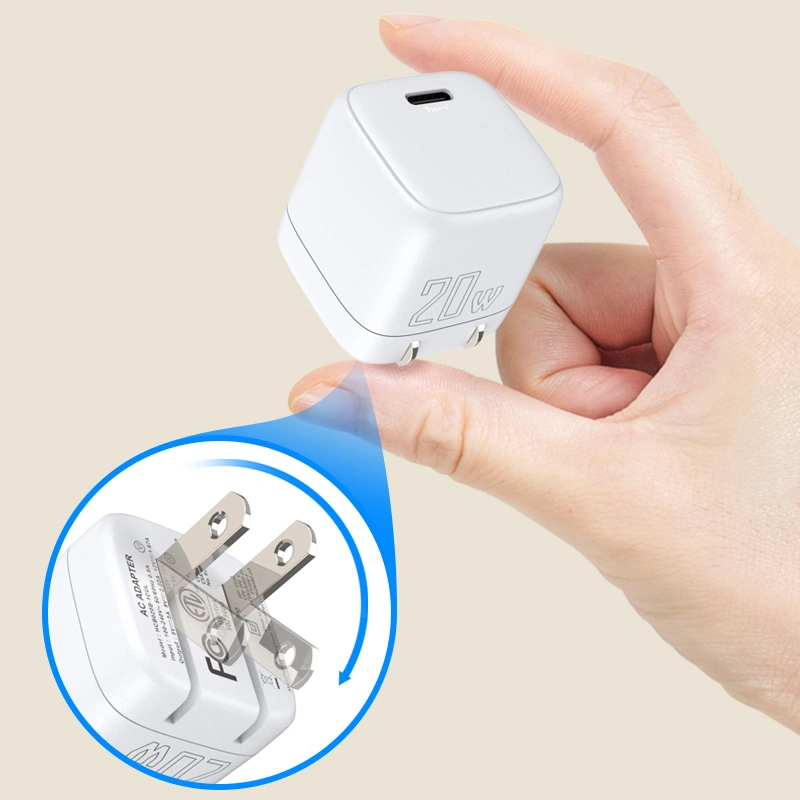 The PD20W series fast charger is a cutting-edge charging solution designed to provide efficient and high-speed charging for a wide range of electronic devices.
With its advanced Power Delivery technology, this charger can deliver a maximum power output of 20W, allowing you to charge your devices much faster than a standard charger.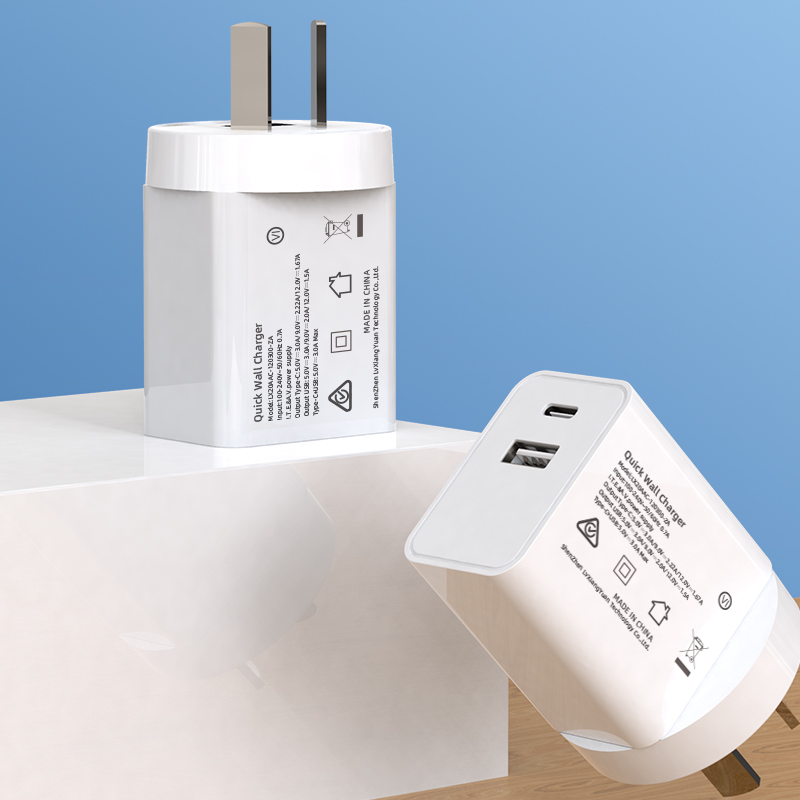 This charger is equipped with a USB-C port, which is compatible with a variety of devices, including smartphones, tablets, laptops, and more.
The USB-C port also supports fast charging for devices that are compatible with Power Delivery technology, ensuring that your devices receive the fastest and safest charging experience.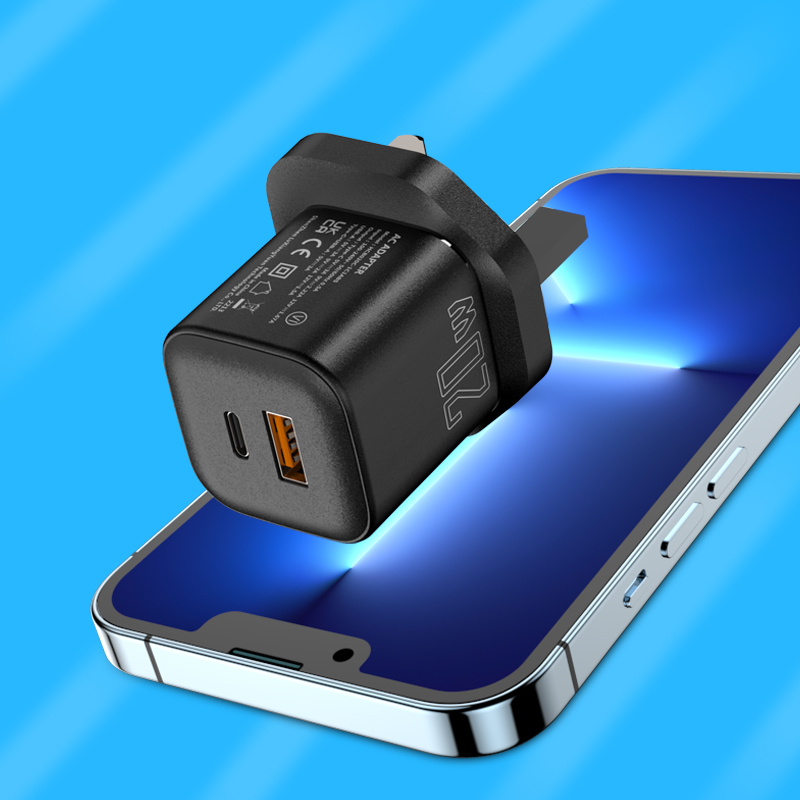 Not only does this charger provide fast charging capabilities, but it also prioritizes safety. It is built with multiple safety features, including over-voltage protection, over-current protection, and short-circuit protection, to ensure that your devices are protected from any potential damage.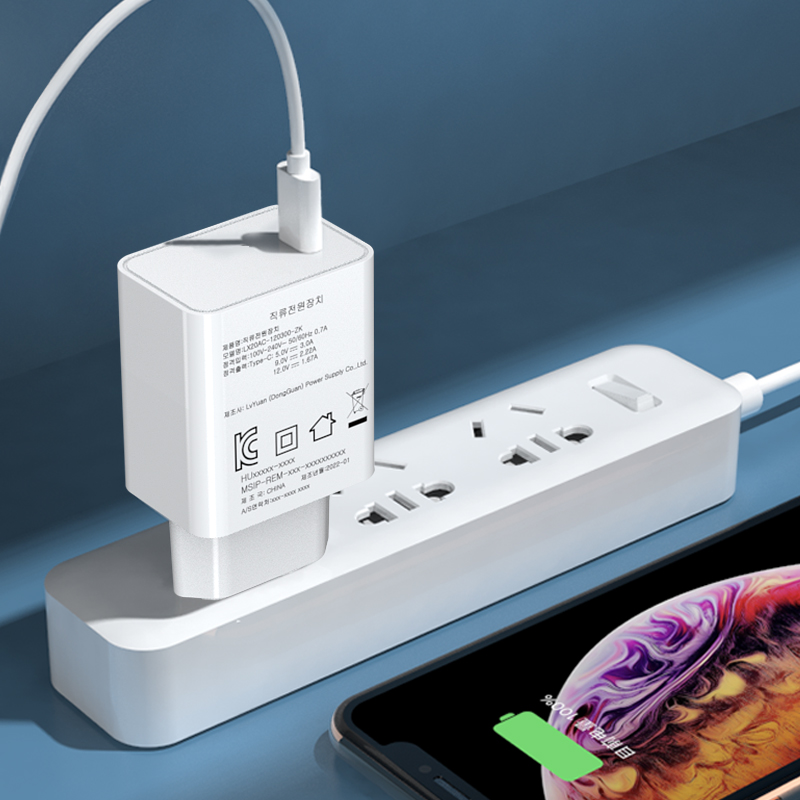 The PD20W series fast charger also offers a compact and portable design, making it perfect for travel or everyday use. Its slim and lightweight construction allows for easy storage and transportation, so you can take it with you wherever you go.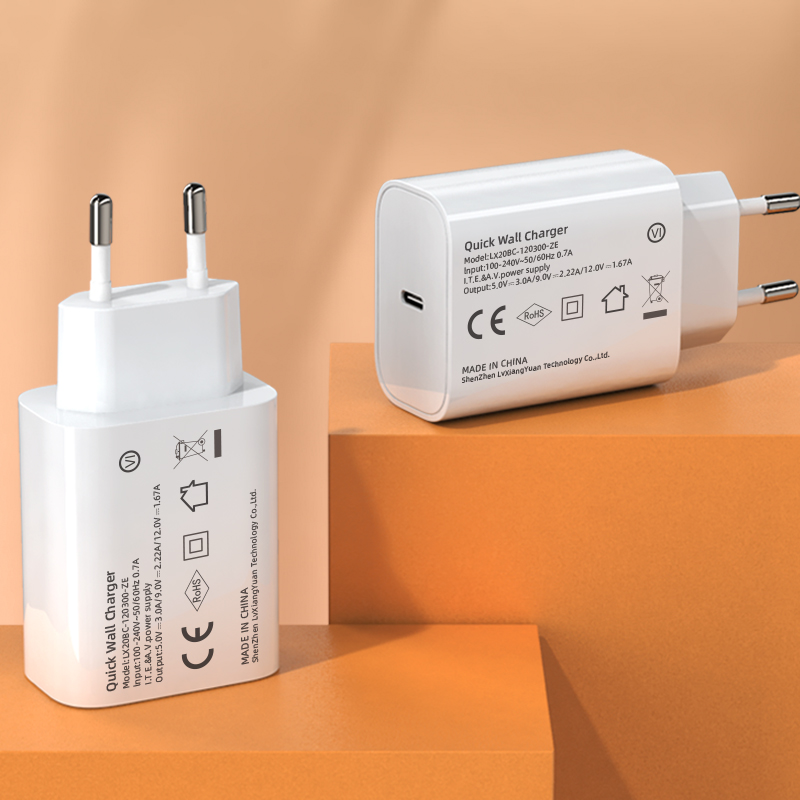 We have 5 different designs for PD 20W series fast chargers. There are two types of the ports: first type with one USB-C port, and second type with one USB-C port and one USB-A port. And the AC plugs can be US EU UK AU KR CN JP plug optional. UL ETL FCC PSE CE ROHS UKCA SAA RCM KC KCC CCC certifications are available.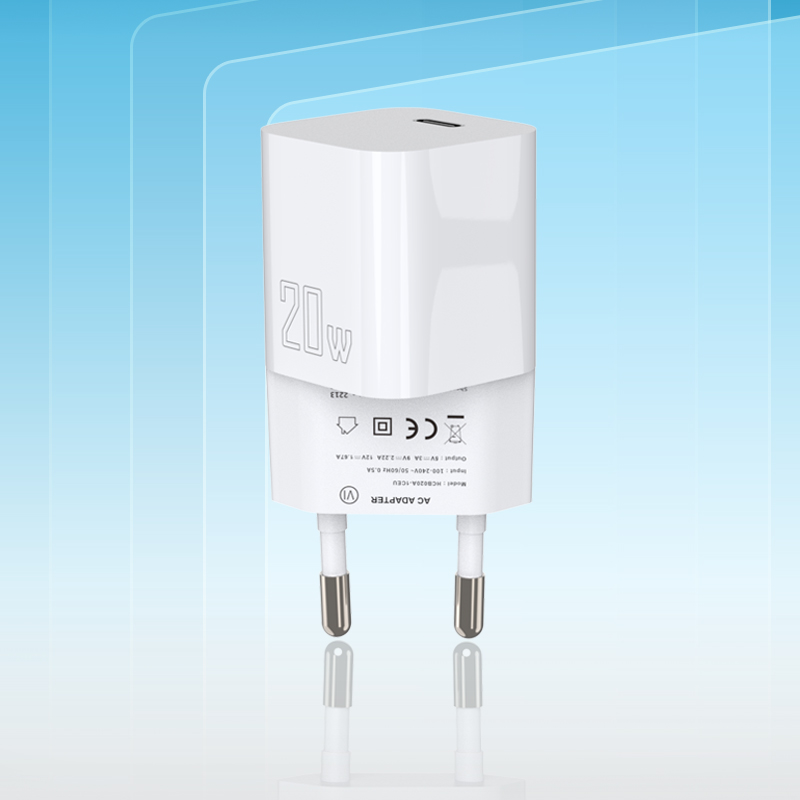 In summary, the PD20W series fast charger is a versatile and reliable charging solution that combines speed, safety, and portability.
With its fast charging capabilities, extensive device compatibility, and robust safety features, this charger is the perfect companion for your electronic devices.